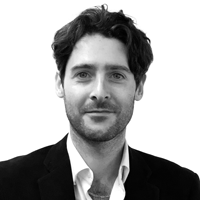 Julian Reilly
Website: https://www.linkedin.com/in/julian-reilly/
Julian Reilly is a fifteen-year veteran of the internet hosting and telecommunications industries, with a passion for all things Linux, DevOps and open-source. Previously specialising in implementing open-source server solutions and SRE, he now proudly serves as Pre-Sales Solutions Engineer for Leaseweb CDN as part of their mission to make a faster, more reliable Internet.
Articles by Julian Reilly
The 2017 festive shopping season promises to be one of the biggest ever, particularly for online retailers.
As an IT professional, you covet page views and unique visitors to your site. But at times of peak traffic, they can be as much of an obstacle as an asset. The popularity of your website can make it the victim of its own success. Target experienced this problem firsthand when it introduced its Lilly Pulitzer […]